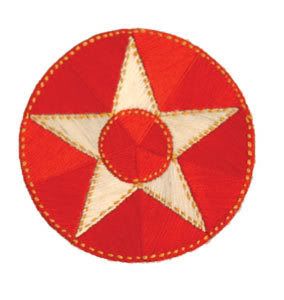 New three part series to air on PBS. (Thank you Jennifer for posting about this!)

First-run Airdates:
Memory - May 30, 2007; 8p EDT/PDT
Landscape - May 30, 2007; 9p EDT/PDT
Community - May 30, 2007; 10p EDT/PDT

Check your local listings - sigh, I have to wait. It is not available in Canada yet. Let me know if you find out when it will be on in Canada, okay?

For the love of crafts, pass it on!

From the press release:

Life Becomes Art: CRAFT IN AMERICA Celebrates the Rich Legacy of An American Artform

Landmark project comprises 3-part PBS series, national touring exhibition and major publication.