a boy's own jacket - finished!


The ribbon arrived! I am so excited to finish this project.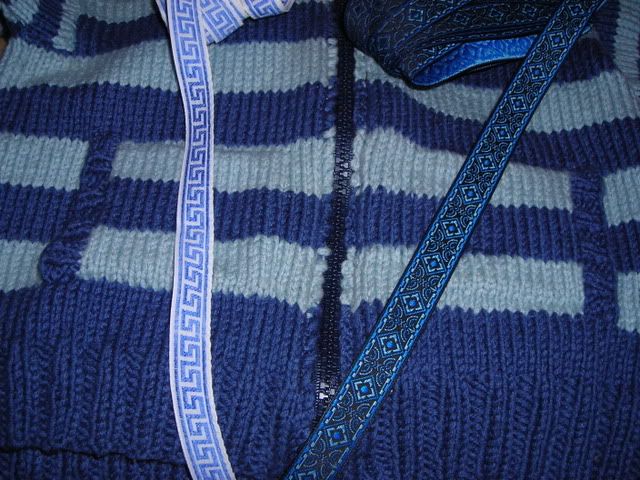 Two jacquard ribbons (eBay) - The darker ribbon seemed to have a green tinge to the background and I thought the simple Greek Square Key design suited the stripes better.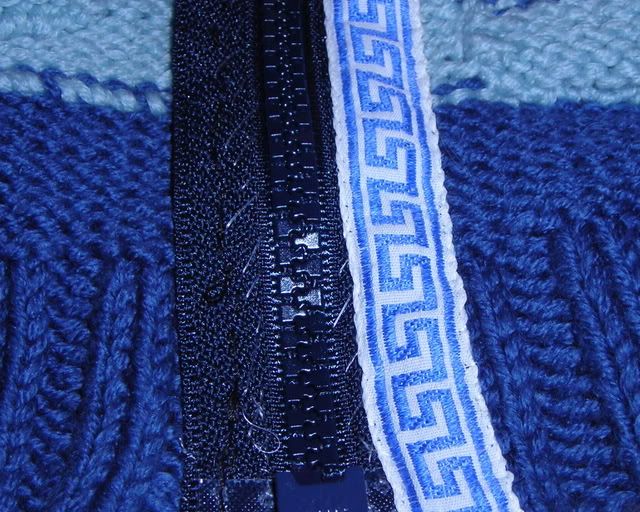 Here I attached one side with blue and white ribbon. You can see some nylon threads in the close-up, but IRL the tread is invisible.





The jacket is finished and ready to wrap!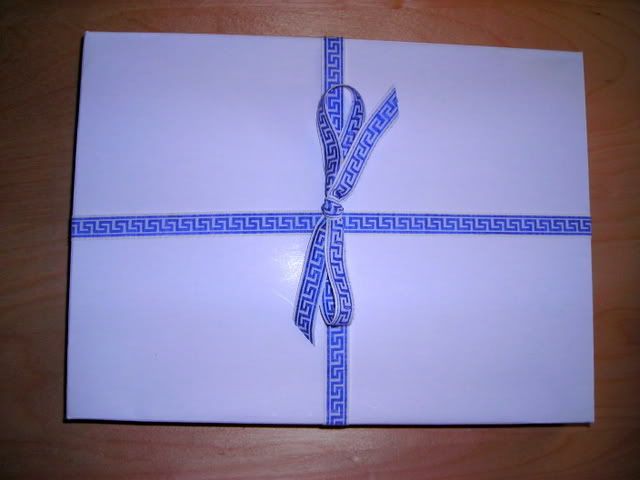 The jacket is in a plain white box tied with the Greek Square Key jacquard ribbon.



What a great feeling! I am quite happy with the finished project. I learned a lot and enjoyed the process. AND the jacket is ready for our friend's first birthday.

I had the tremendous pleasure of giving this to his parents. They were thrilled. And the jacket fit perfectly! There is even a little room to grow.

Sometimes, I think it is a bit overwhelming for people to receive a knitted gift, especially if they are kith rather than kin. Creating something like this is a labour of love. The amount of effort required to complete it is a more than often goes into purchasing a birthday gift. For me though, my greatest pleasure is giving something special that is appreciated and useful. So, really, I am the one that is receiving! So now, how do you interpret "It is more blessed to give than to receive"?